Last year around this time of year, Microsoft added an Autlolaunch feature to Windows 10. This feature will automatically relaunch certain programs after a Restart or Shutdown of Windows. You've likely seen this happen most often with Chrome.
The feature was originally introduced to make Windows Updates feel more seamless, and less invasive. The idea was that, while yes, Windows Updates automatically restart your computer, at least it keeps the windows you had open open! That's good, right?!
No. That's not good. That's annoying. We who restart our computers like to know that they are starting from a fresh state. Those of us who don't restart our computers like to keep a billion random windows open and probably fill our desktops up with icons. Desktop Icon pointillism art is a thing.
After an extreme amount of backlash from users Microsoft decided to adjust the way the Autolaunch feature worked. This is documented in this thread. You can *disable autolaunch* by disabling the "Use my sign-in info to automatically finish setting my device after an update or restart" setting. You would think Microsoft might make a completely different setting for "Automatically re-launch previously open programs on startup". But – for now that's not the case.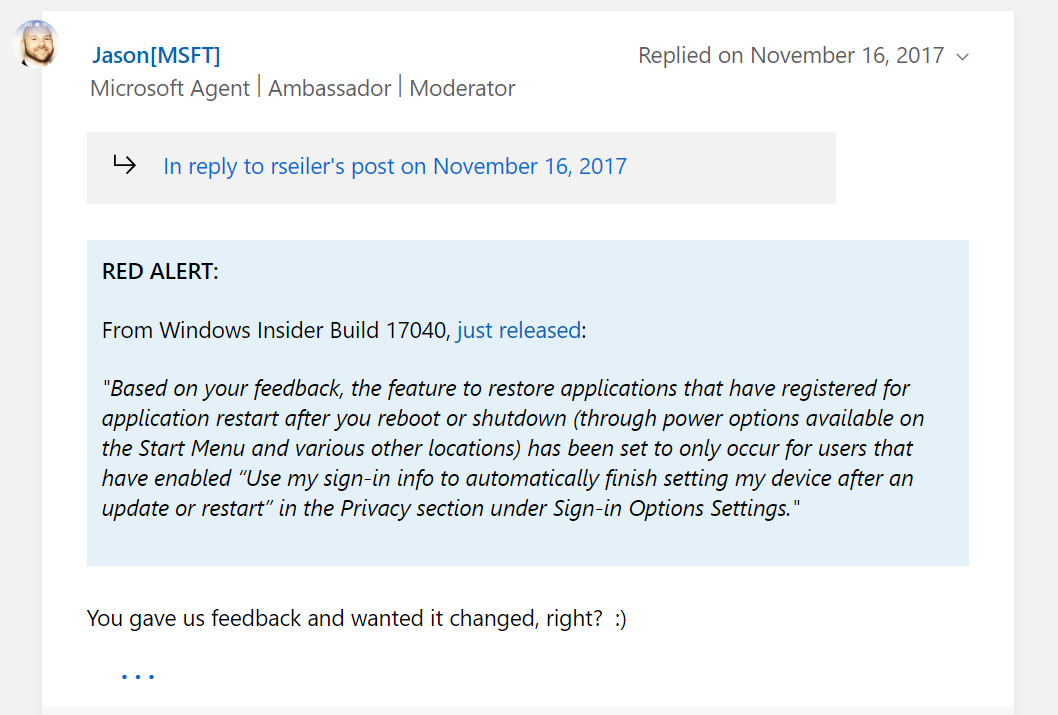 Above we have the description of how to turn off autolaunch, below we've got a picture of where this setting is.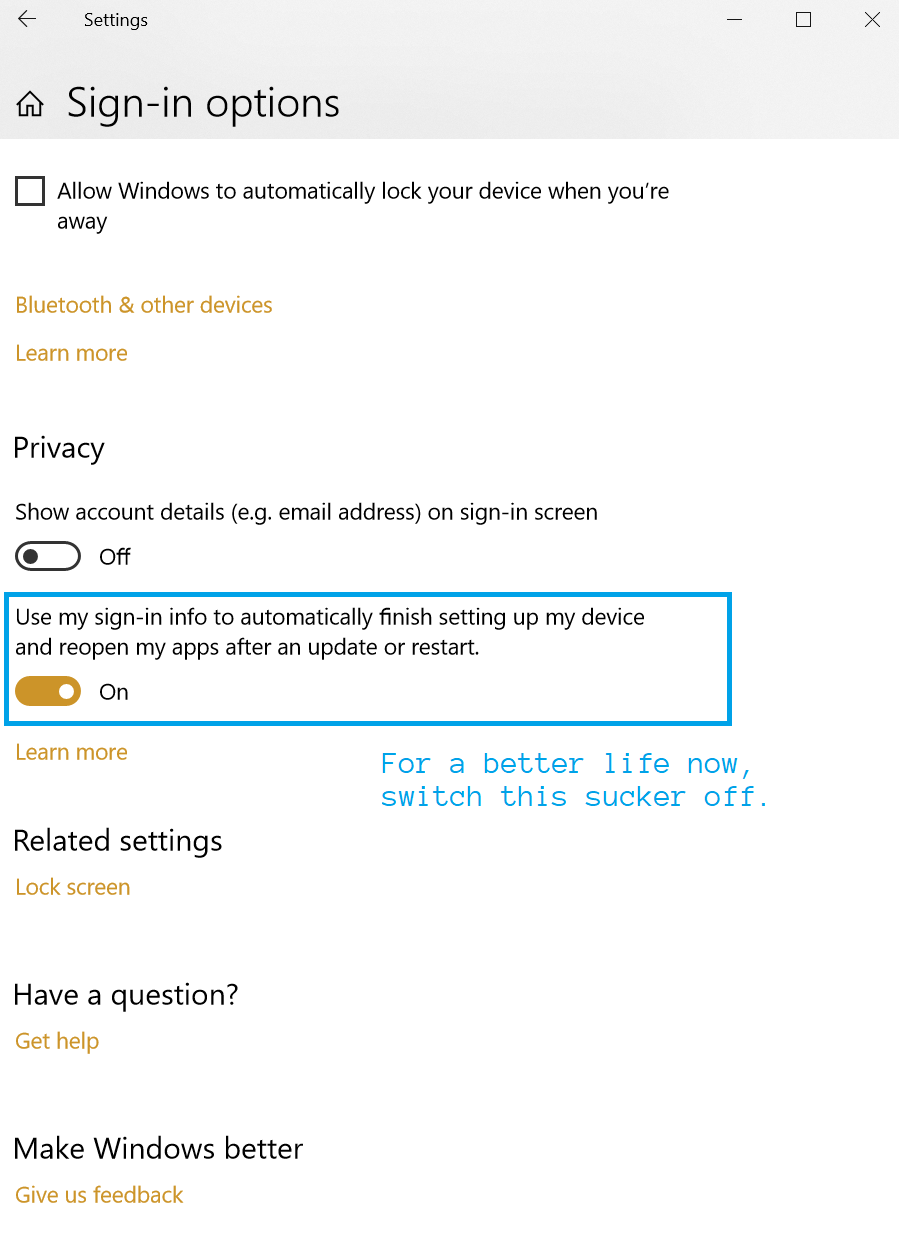 Enjoy not having Chrome automatically start when you reboot your computer 😊